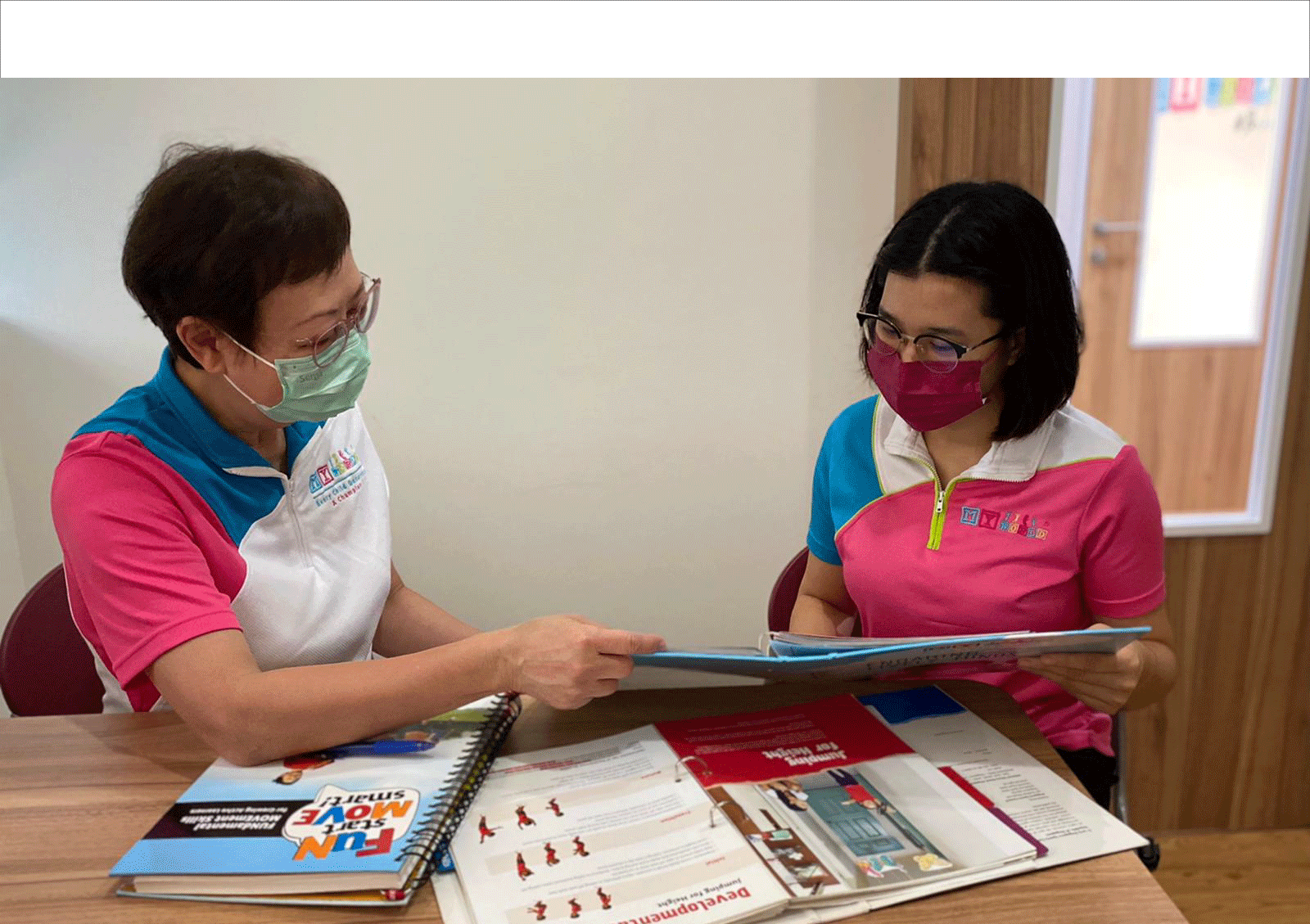 29 Sep

Inside Look at the Career of a Preschool Principal With Ms Yee Kar Hwee

What does it take to be a preschool principal? Check out our interview with Ms Yee Kar Hwee, principal of M.Y World @ Bishan as she details the skills and passion essential to nurture a loving environment to make a difference in every child's life.
---
Ms Yee Kar Hwee
Principal of M.Y World @ Bishan
Q: Why did you decide to become a preschool principal?
I believe passion is a must and patience is the key to becoming a competent preschool principal. I enjoy moving in and out of the classrooms to better support the teachers and to provide a meaningful environment for all children and teachers. I desire to inspire teachers to provide them with the insights to build a culture of learning. With the right teachers to support that culture, children will have the opportunity to learn, grow and reach their potential.
Q:  How do you partner with parents to keep them up to date with their child's holistic development?
We often create short clips and videos of the classroom environment, as well as capture moments of our children engaging in active learning activities for parents to view during parent-teacher conferences and adhoc sharing sessions.
Q: How do you create and encourage a positive preschool culture?
We make learning meaningful and create daily exploration experiences for the children, as our aim is for them to be confident explorers, creative thinkers and caring individuals. Teachers facilitate the children's learning actively and parents are informed of our centre's beliefs and teaching approaches.
Both our teachers and parents frequently share ideas and information on their children's development on a regular basis.
Q: What are some ways to develop a nurturing and conducive environment for preschool children, especially during this period of the Covid-19 pandemic?
During this ongoing pandemic, we have planned and implemented a variety of online virtual learning journeys. The children have the opportunity to virtually visit gardens, parks, art galleries and museums every month.
With the children mostly staying indoors during this present situation, our teachers provide unwavering support by planning a variety of indoor table board games, physical activities, small group obstacle races and parachute games for the children. In addition, team building cooking lessons are also conducted, allowing the children to co-create their own breakfast, lunch and afternoon tea. By sharing and experiencing these exciting and engaging indoor activities together, strong friendships are fostered between the children.
For our parents, we continue to build good relationships by connecting with them via an online platform to conduct parent-teacher sharing sessions. These sessions are conducted to refresh and update parents on our curriculum, events and programmes. We also gather their feedback on various home-school projects and take-home kits, share ideas for cookery sessions, and conduct live demonstrations of preparing festive food for the children.
Q: What is your hope for preschool educators?
I hope to nurture preschool educators who are willing to learn and eager to pursue their early childhood studies and career to make a difference in the lives of young children. To the next generation of preschool educators, I hope they inculcate patience and gentleness when they teach and work with young children to prepare them for their future.
Interested in a rewarding career in the preschool sector?
Join our community of experienced educators and leaders that builds Strong Kids, Strong Families and Strong Communities. Click here to apply now!